Chris Jenkins, from Connect Realty, features in this Bay of Plenty Times article that came out today. We have been fielding many property management & investment inquiries from Auckland & Wellington buyers who were seeking rent appraisals and advice on where to buy in the Tauranga area.
At present the demand for rental properties in the Bay of Plenty, especially the Tauranga area, is far outstripping supply.  We encourage any property owner who is considering renting out their property, be it a second house or bach, to give us a call to discuss our services.  We have many years expertise in real estate, and because we are a locally based company we keep up to date with all property news in the Tauranga area, including up-to-date property prices, rental returns etc.  So give Chris or Nicky a call on 0800 333 221.  Here is the Bay of Plenty Times Article:
Papamoa properties pull Aucklanders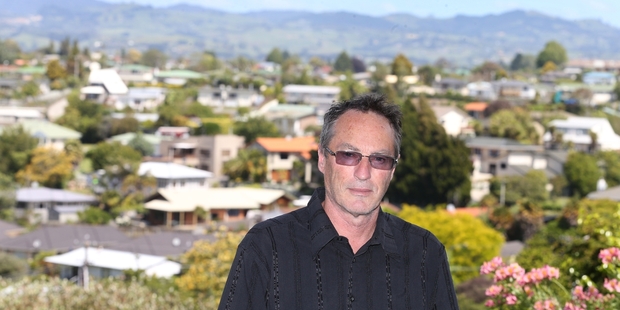 Aucklanders are cashing in on rising house prices by using equity in their homes to buy investment properties in Papamoa.
Golden Sands sales and marketing manager Mark Day said Aucklanders who had capital equity in their homes were making five-year plans and taking advantage of the shortage of Bay rental properties.
A four-bedroom home in the Papamoa subdivision was let for $540 per week and bought for about $440,000, while others fetched $485-$510 a week.
"Investors are gaining confidence and it's safe to say this is a sound place to invest … you are going to get a good return and stable tenants.
"There are jobs being created in Tauranga and employment opportunities are growing as more businesses relocate."
Rentals accounted for about 3 per cent of sales but Mr Day expected that to rise as people got their "head around" equity they already had.
Ray White Realty Focus Mount Maunganui and Papamoa franchise owner Greg Purcell said that for the "first time in a long time you are getting equity gain", not just yield.
"People were probably just looking at returns but now prices have popped up in Papamoa and there is no question about that."
Aucklanders knew equity was on the move and wanted to get a foot on the property ladder in the Bay, he said.
Tauranga Harcourts general manager Nigel Martin said Auckland investors saw potential in Tauranga.
"Our prices haven't moved up in a while and they're looking at this market thinking it may be in for a price rise soon."
As well as investors, retirees, young families moving for new jobs and people buying holiday homes were among those making inquiries, he said.
"We're finding people come down for the weekend, look at three or four homes and make good, quick decisions."
Realty Services chief executive Ross Stanway said many Aucklanders were moving for the lifestyle and lower house prices.
"The amount they're getting for their Auckland property means they can cash in up there, move down here and buy a better house for less, and often being left with a little left over."
Tauranga Property Investors Association secretary Lindsay Richards said there would be an increase in house demand and pricing in the next two years. Investors had learned from past boom-and-bust consequences but were becoming confident. "There are a few people being cautious but we have been in a slump for so long that things have got to pick up."
Tauranga Rentals owner Dan Lusby said potential Auckland retirees were buying early in Papamoa.
"There are a lot of newer homes in Papamoa, they have equity in their homes in Auckland and the rent pays for it down here."
Tenants also preferred newer homes and would pay a premium, he said.
Connect Realty Property manager owner Chris Jenkins said they had dealt with out-of-town landlords, including people from Auckland and Wellington who had bought new properties in Papamoa. In the past three months, she had fielded more inquiries from out-of-towners seeking renting appraisals or advice on where to buy.
Four new properties had been let.
"There is a real positive vibe happening and I think the more investors we can attract to buy rentals, the better."
Rental demand was outstripping supply, she said.